同时按质量、尺寸和形状分选

How can Newtec Celox-P-UHD optimise your production?
Newtec's optical sorting machine for potatoes, model Celox-P-UHD, is designed to sort potatoes by size, shape and quality in a single-stage process. The machine sorts washed potatoes directly, eliminating the need for pre-grading and minimising the need for manual labor, whilst ensuring consistent quality and high throughput.
Up to 16 categories of products can be sorted out simultaneously. Sorting criteria for these categories are instantly customisable according to the current needs. Premium product selections can effortlessly be sorted out of bulk produce.
Being completely configurable by the operator or factory manager the sorting machine permits near-instant turn-around time and unparalleled flexibility. Additionally the machine collects detailed real-time product data which is available with Newtec WebServices. The same data can optionally be integrated in your own business IT-systems for further analysis.
Our sorting machine consists of three main sections as listed below.
Your advantages
Quality, size and shape sorting in one machine

Accurate selection of high-value products

Consistent quality output

No need for mechanical pre-grading

Gentle product handling

Robust stainless steel construction

Modular design for future extension (up to 16 categories/outlets)

WebServices , our data collection system, enables capturing of complete product information and remote servicing.
Testimonial from the Danish packhouse Storøhage Kartofler A/S

产能
Celox-P-UHD for potatoes: Up to 30 tonnes of product/h. depending on the size of the potatoes.
Choose between 4, 8 and 12 lanes depending on required capacity.
What is the most challenging aspect of sorting potatoes and how do you overcome this issue in your equipment?

What are the main benefits associated with using Newtec's optical sorter when sorting potatoes?

How does artificial intelligence (AI) enhance operations in Newtec's optical sorter?

What technology do your optical sorters use to obtain a 360° scan of each potato?

What role do optical sorters play during the processing of potatoes related to food waste/sustainability?
---
Infeed section
The infeed section receives products and conveys them into the camera section. Advanced computer control ensures optimum throughput on all lanes.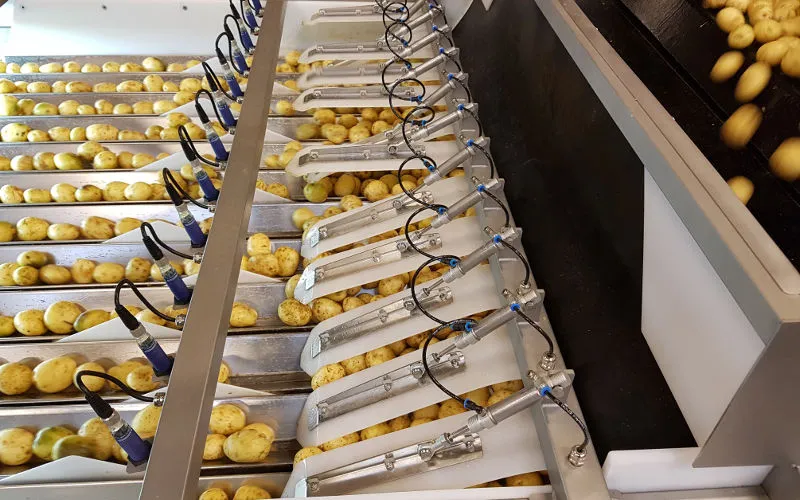 Camera section
In the camera section each product is inspected to capture accurate data on size, shape and surface quality. Each product is evaluated according to the grading parameters chosen by the operator.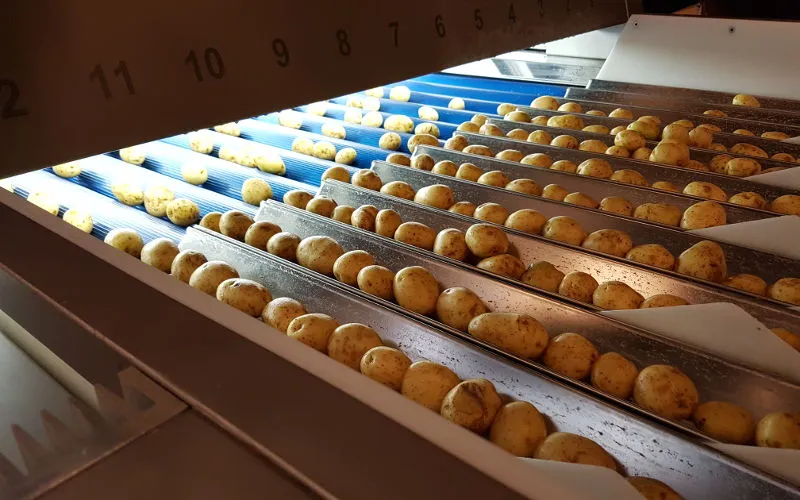 Spinaflex™ section
Products reach the Spinaflex™ section as they leave the camera section. The Spinaflex™ belt routes each product to the correct outlet.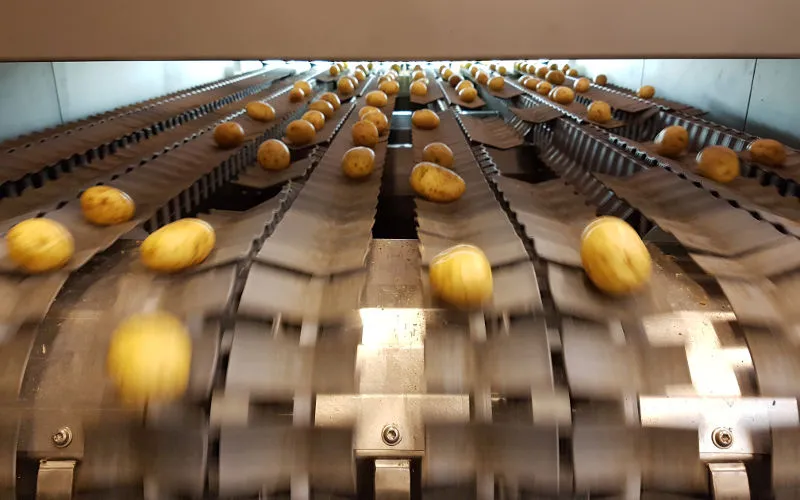 The Celox P-UHD handles products very gently.
The product drop height is very low.

The Spinaflex™ belt routes products at low speed with minimum amount of shocks.
---
Size: 20-28 mm. square mask
Sorting in the most profitable way
所有的马铃薯在摄像区域完成评定分级。摄像区域配备了3个高速摄像头,捕捉拍摄每个马铃薯高达45次,确保获得尺寸,形状和表面质量的精确数据。
摄像区域采取了特别适用马铃薯的设计。马铃薯通过特殊的传输装置通过摄像区域。独特的Newtec 专利滚轮振筒,它在向前输送马铃薯的过程中,同时旋转马铃薯,以确保摄像能够覆盖马铃薯的完整表面。
Celox XT-P 马铃薯分选机结合高产量以及占地面积小的特点,让您的效率最大化。
这台高效和节省空间的机器确保每个产品在销售包装之前都得到彻底的质量检查和分类,它是我们的骄傲。
We look forward to optimising the value of each of your potatoes by sorting them in the most profitable way.
Volume: 0-100, 100-150, 150-999
我们内部研发的高速摄像头可以检测各种类型的表面缺陷,例如: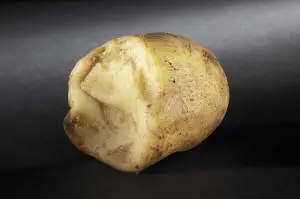 新鲜破损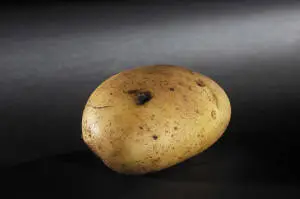 黑点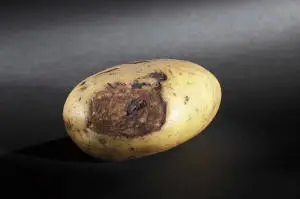 干枯破损处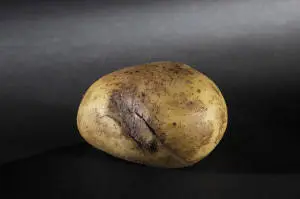 灰色破损处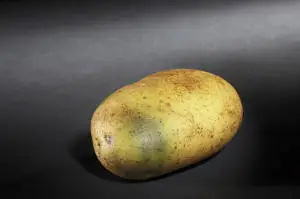 绿斑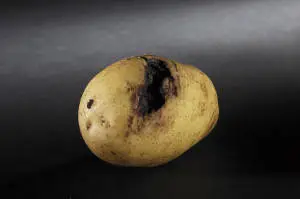 红斑
Classification of every single potato before it is presented in the sales packaging.
Class A < 50
Class A > 50
Class B
不良品
Your advantages
Optimal use of potatoes

Labour cost savings

Increased throughput

Increased operational reliability

Low maintenance cost
Dimensions of our Celox-P-UHD, 6+1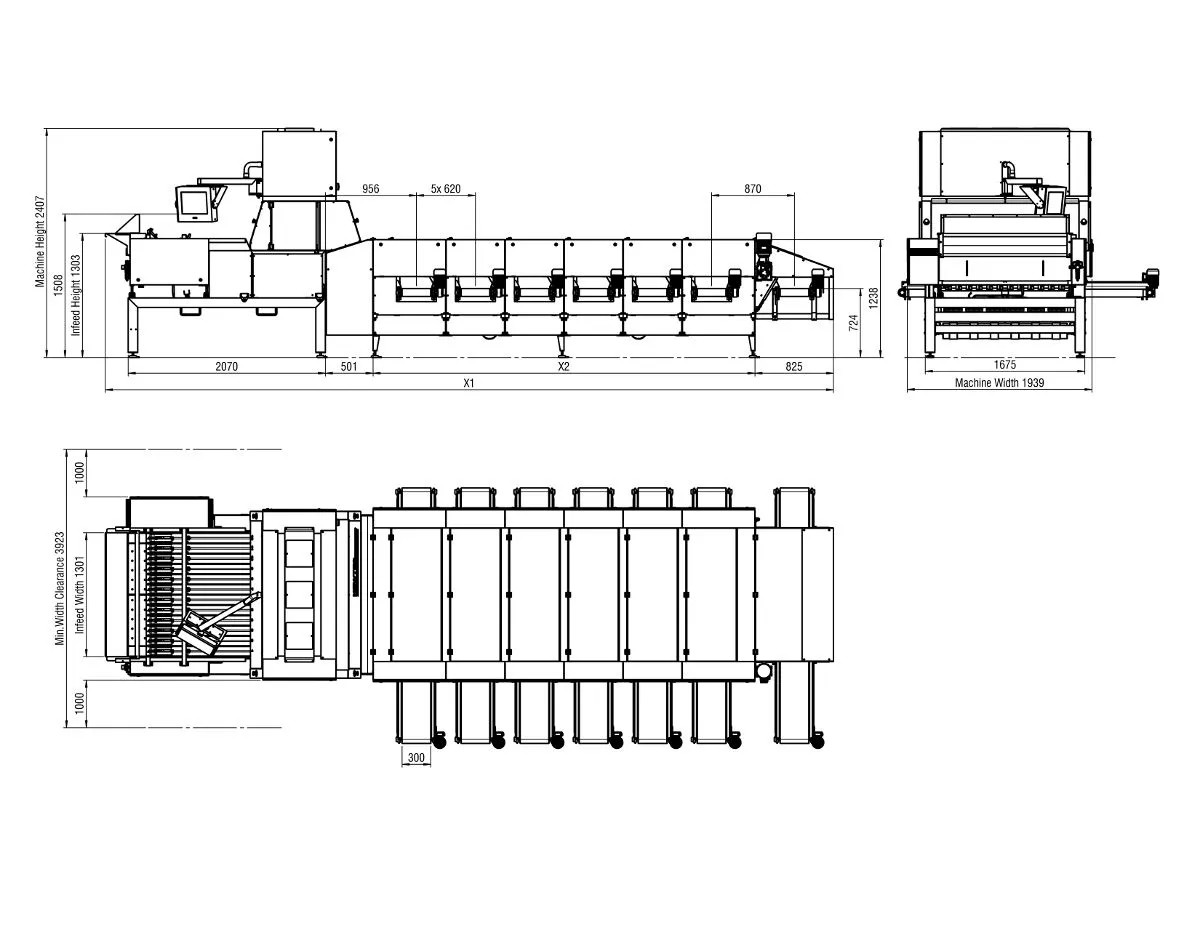 从农田到餐桌
种植者、制造商和消费者在定义最佳马铃薯品质时有着太多的标准。种植者有抗病,农艺品质和盈利能力的要求,制造商又有高速生产,质量的准确性和一致性要求。大型连锁超市不断要求在不同的市场上为消费者提供更好、更具竞争力的产品。不同的消费者和不同的市场对产品的外观、品种、口味、尺寸、形状、品质等的需求均不相同。
质量控制始于种植作物之前。种植者选择最适宜的种植区域,指定施肥策略,确定不同品种的种植密度,以优化产量。
生产经理在生长季节检查农田现场,查明病毒、细菌性疾病、缺水状况等影响产品质量的重要因素。
马铃薯收获和储存后,需进行采样。对样品进行分析和评估,以确定整批产品的质量。
Newtec 的机器为您挑选市场畅销的马铃薯类型,按照您的要求设定质量标准和分类规则。
We look forward to optimising the value of each of your potatoes by sorting them in the most profitable way.