Simultaneous sorting by quality, size and shape

How can Newtec Celox-P-UHD optimise your production?
Newtec's optical sorting machine for potatoes, model Celox-P-UHD, is designed to sort potatoes by size, shape and quality in a single-stage process. The machine sorts washed potatoes directly, eliminating the need for pre-grading and minimising the need for manual labor, whilst ensuring consistent quality and high throughput.
Up to 16 categories of products can be sorted out simultaneously. Sorting criteria for these categories are instantly customisable according to the current needs. Premium product selections can effortlessly be sorted out of bulk produce.
Being completely configurable by the operator or factory manager the sorting machine permits near-instant turn-around time and unparalleled flexibility. Additionally the machine collects detailed real-time product data which is available with Newtec WebServices. The same data can optionally be integrated in your own business IT-systems for further analysis.
Our sorting machine consists of three main sections as listed below.
Your advantages
Quality, size and shape sorting in one machine

Accurate selection of high-value products

Consistent quality output

No need for mechanical pre-grading

Gentle product handling

Robust stainless steel construction

Modular design for future extension (up to 16 categories/outlets)

WebServices , our data collection system, enables capturing of complete product information and remote servicing.

Capacity
Celox-P-UHD for potatoes: Up to 30 tonnes of product/h. depending on the size of the potatoes.
Choose between 4, 8 and 12 lanes depending on required capacity.
What is the most challenging aspect of sorting potatoes and how do you overcome this issue in your equipment?

What are the main benefits associated with using Newtec's optical sorter when sorting potatoes?

How does artificial intelligence (AI) enhance operations in Newtec's optical sorter?

What technology do your optical sorters use to obtain a 360° scan of each potato?

What role do optical sorters play during the processing of potatoes related to food waste/sustainability?
---
Infeed section
The infeed section receives products and conveys them into the camera section. Advanced computer control ensures optimum throughput on all lanes.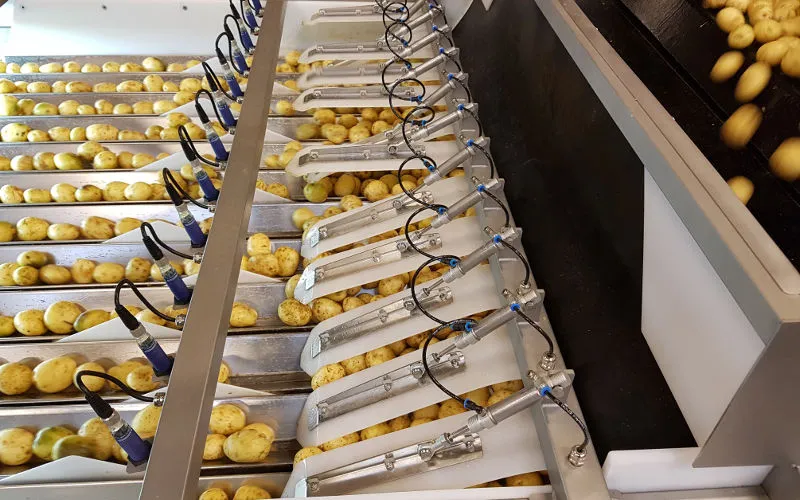 Camera section
In the camera section each product is inspected to capture accurate data on size, shape and surface quality. Each product is evaluated according to the grading parameters chosen by the operator.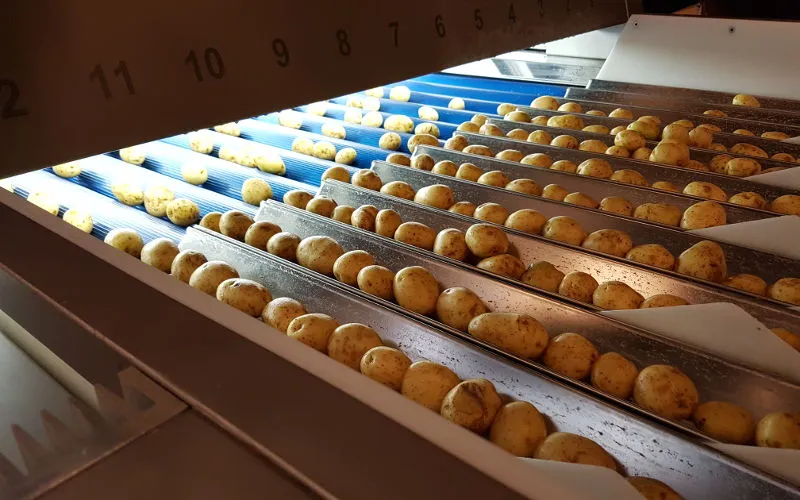 Spinaflex™ section
Products reach the Spinaflex™ section as they leave the camera section. The Spinaflex™ belt routes each product to the correct outlet.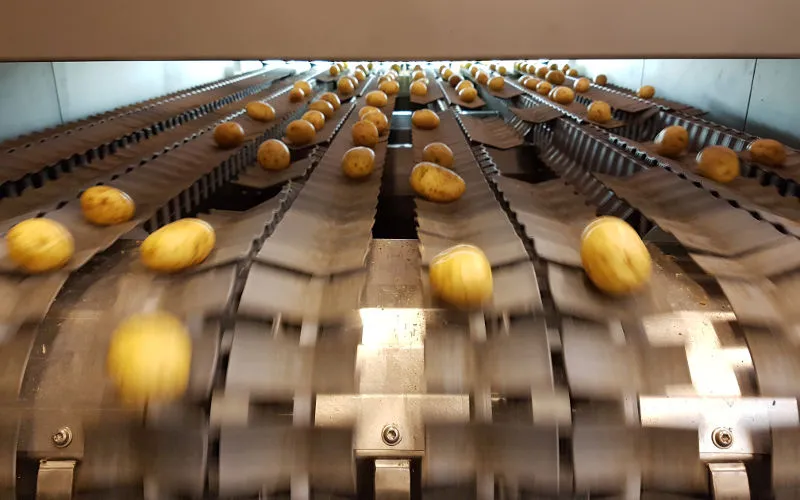 The Celox P-UHD handles products very gently.
The product drop height is very low.

The Spinaflex™ belt routes products at low speed with minimum amount of shocks.
---
Sorting in the most profitable way
Every single potato is assessed in the camera section. The extended camera section is equipped with 3 cameras that photograph each and every potato up to 45 times to capture precise data on size, shape and surface quality.
The design of our camera sections is adapted to potatoes. The potatoes are conveyed and led through the camera section on vibrating rollers - a unique and patented system which ensures that the potatoes are inspected from all angles because they rotate while they are propelled forward by gentle roller vibrations.
The machine is constructed with maximum efficiency in mind, combining high production throughput with a relatively small footprint.
We are proud to offer an efficient and space-saving machine that ensures a very thorough quality check and classification of every single crop before it is presented in the sales packaging.
We look forward to optimising the value of each of your potatoes by sorting them in the most profitable way.
---
We have used Newtec machines for over 30 years.
We are talking about machines with unusually high precision that virtually never break. In addition, it is easy to get hold of spare parts. When we call, Newtec will be here within short time and they stay until the machines run. It is really nice to deal with.
Professional decency all the way
Peter Anker, CEO and owner, Storøhage Kartofler A/S, Denmark
Complete surface coverage
Our in-house developed high speed camera checks for a wide range of surface defects such as: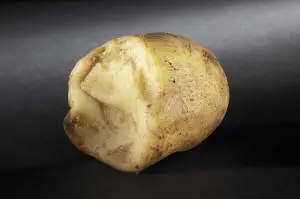 Fresh damage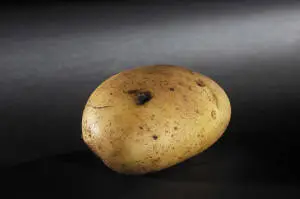 Black spot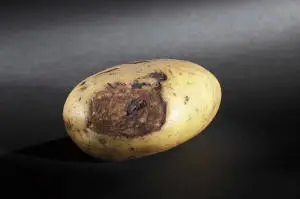 Dry cuts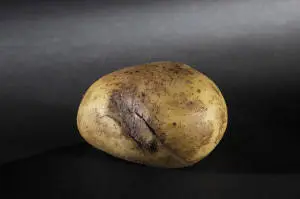 Gray damage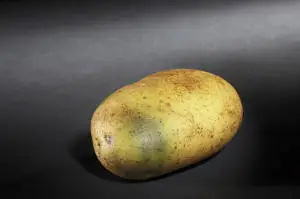 Green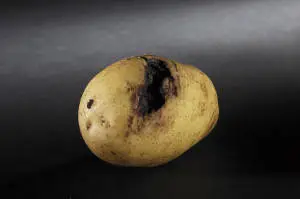 Rot
Classification of every single potato before it is presented in the sales packaging.
Class A < 50
Class A > 50
Class B
Rejects
Your advantages
Optimal use of potatoes

Labour cost savings

Increased throughput

Increased operational reliability

Low maintenance cost
From farm to fork
It is astonishing how many criteria growers, manufacturers and consumers have when it comes to defining the best potato quality. There is the growers' demand for disease resistance, agronomic qualities and profitability as well as manufacturers' demands for high-speed production, accuracy and consistency in quality. The large supermarket chains have on-going demands for better and more competitive products to offer their consumers in the different markets. Wishes for appearance, variety, taste, size, shape and quality varies from consumer to consumer, market to market.
Quality control begins prior to the crop being planted. The growers choose the most suitable fields for growing crops, agree on a fertilising strategy and determine the planting density for the different varieties in order to optimise the yield.
The production manager inspects the fields during the growth season to check for vira, bacterial diseases, areas with water shortage or other conditions of importance for the quality.
When the potatoes have been harvested and stored, a sample of the raw material from the lot is taken. The sample is analysed and the suitability of the lot is evaluated for export.
Newtec manufactures the machines for the type of potato that will work in your market and live up to your quality standards and pre-set classifications.
We look forward to optimising the value of each of your potatoes by sorting them in the most profitable way.
Read about our optical sorting machine for carrots.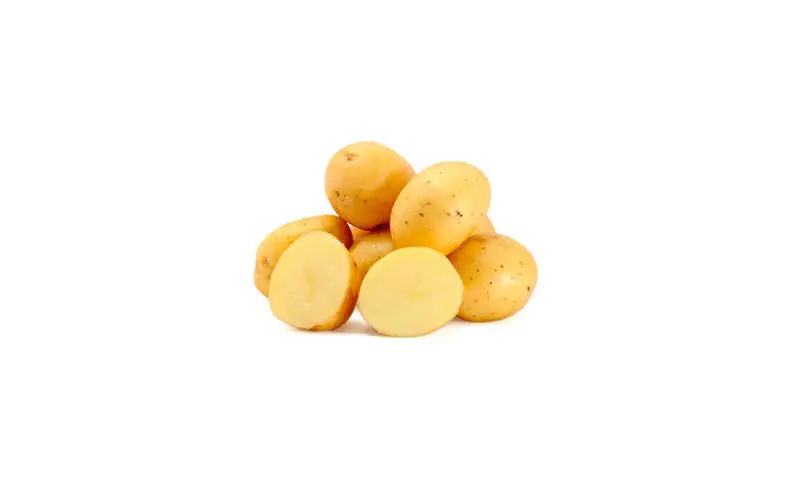 Contact
Please contact your local representative for more information. See more