Weighing-/packing-line for both punnets and wicketed bags
Delivery: April 2014
Product: Apples and pears
Portion sizes: 1,5 kg
Packing: Punnets and wicketed bags
Capacity:

| | |
| --- | --- |
| Apples | : Up to 45 portions/min. |
| Pears | : Up to 40 portions/min. |
Machines included:
h2014AP

Punnet machine, model

NBM45AL

PEB40AE/KL + PEB40AE/KL
CW5000 Check Weigher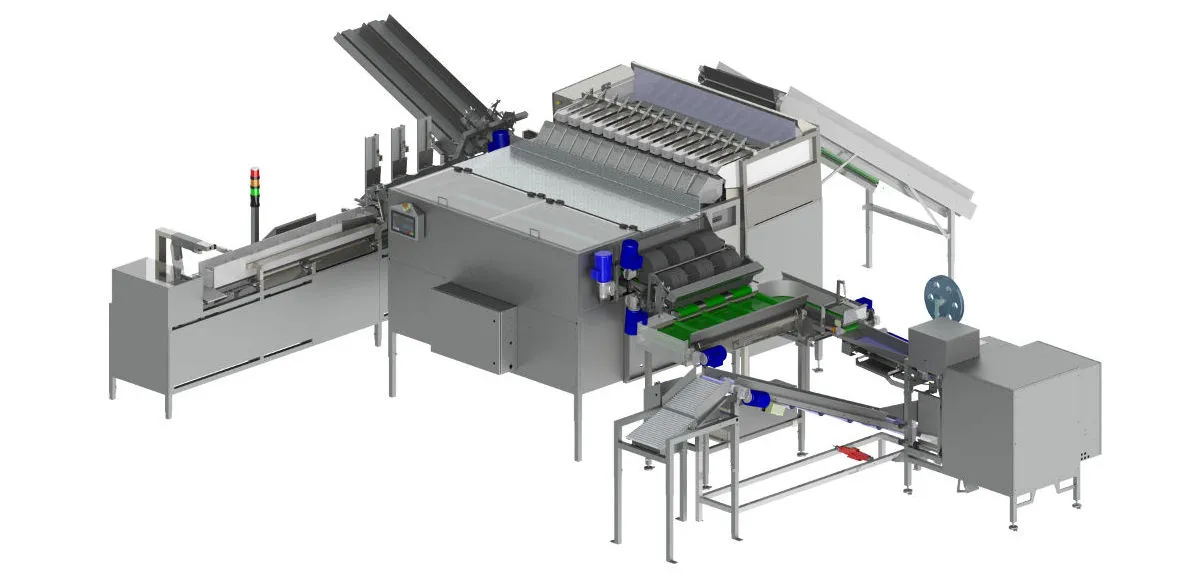 Apples and pears are very fragile products, and therefore, must be handled with care through the use of special product handling technology and equipment. Apples and pears should gently float through the conveyor systems, while remaining as controlled as possible in order to eliminate the risk of bruising.
Our customer required different packaging options; they needed to pack their products in both punnets and wicketed bags.
With this in mind, Newtec delivered a flexible solution with a high capacity and a very gentle handling from infeed to outlet of two fragile products with two different packaging options.
We chose our multi-head weigher - model h2014AP, as it is specially designed for the handling of both apples and pears. It is constructed with 14 weigh-heads and designed with an extremely low drop height. The weigher conveys the portions at a speed of up to 45 portions/min. without any direct drops to the packaging machine. What makes it particularly suitable for fragile products, such as apples and pears, is the slide that very gently feeds our punnet machine - model NBM45AL.
The punnets are automatically unstacked and the empty punnets are automatically conveyed to the filling stations.
At the filling station, the portions are gently placed into the punnets by the specially designed soft-fill system. Alternatively, the portions can be conveyed to the other side and packed in wicketed bags by our apple and pear bagger.
Our solution has successfully been in operation since 2014.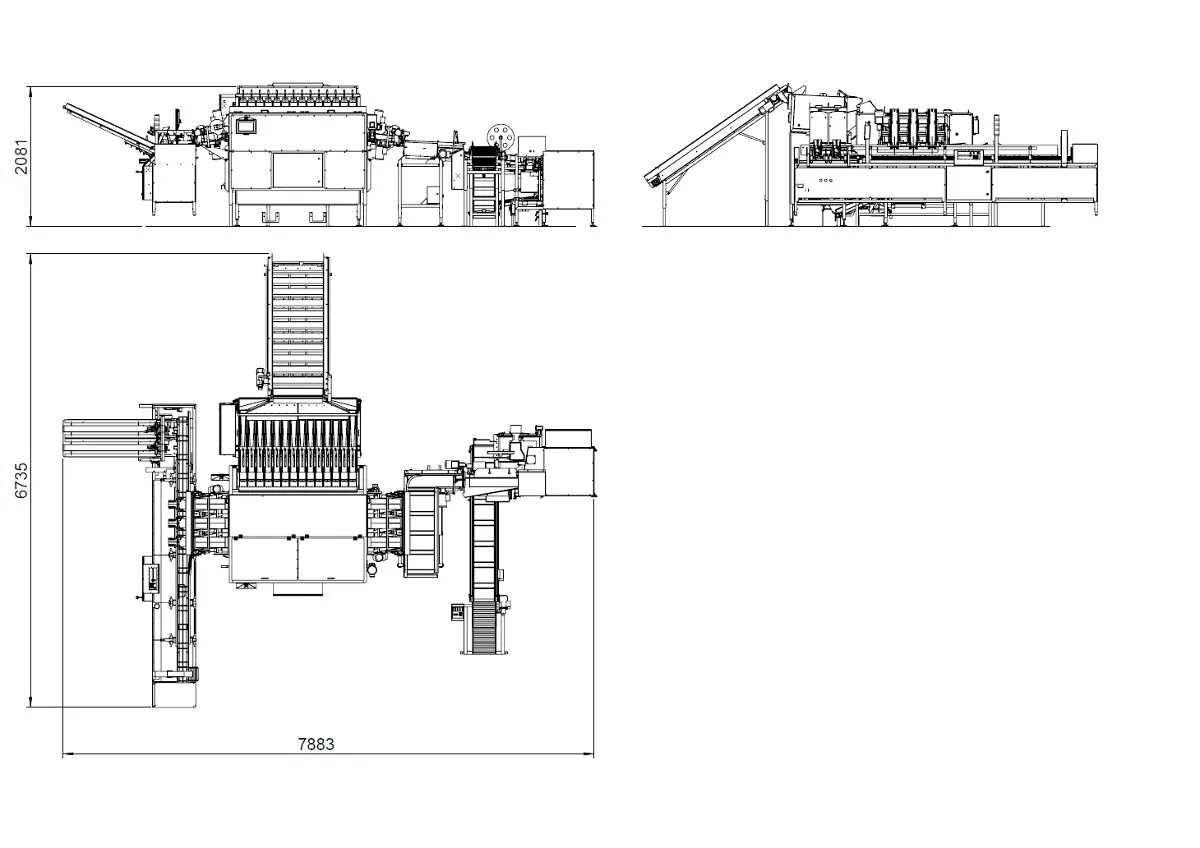 Weighing and packing of mixed, fresh, cut fruits in trays
Delivery: November 2016
Product: Mixed, fresh cut fruits
Portion sizes: 220 - 400 g
Packing: Trays
Machines included:
6 x Newtec Mini Weighing Machines, Model 2008PCM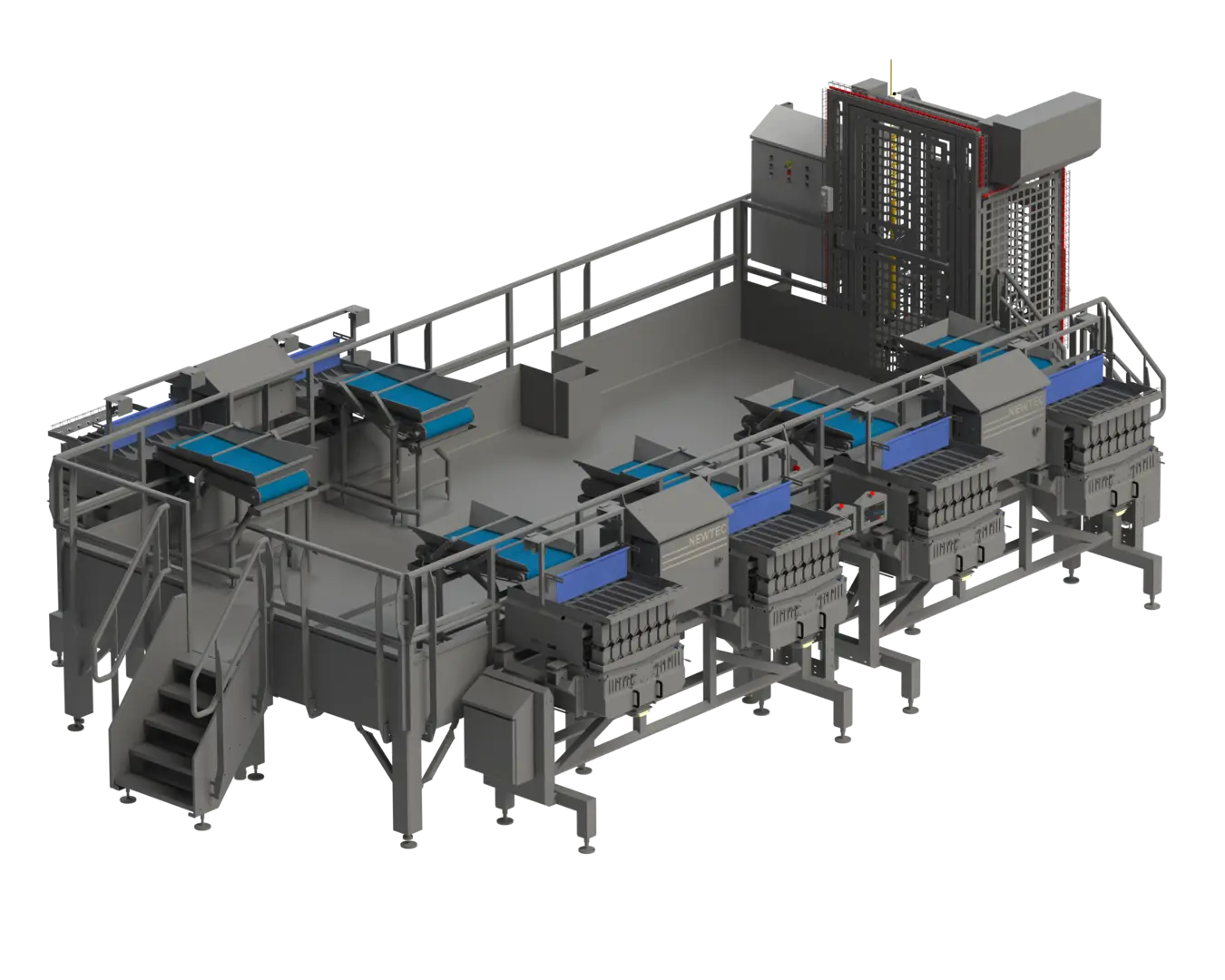 Mix of up to four different fruits in ONE tray with a weight of 220-400 g.
Each tray contains:
Approx. 50 g green melon
Approx. 50 g pineapple
Approx. 40 g yellow melon
The remaining amount - up to 220 g (80 g) are grapes
The solution includes 2 lines - 4 x 2008PCM and 2x 2008PCM which are connected. The customer pre-defines a recipe on a machine and the software ensures that the target weight is correct.
The 3 products mentioned above, are weighed as close to target weight as possible and subsequently topped up with product no. 4 (grapes).